New project! A '97 Jeep Cherokee XJ with 244,000 on the clock
I've always wanted an old Jeep Cherokee. My mom drove one for a little while until it was rearended and the unibody was beyond repair. But it's 4.0L inline-6 engine, utilitarian interior and excellent drivability made me fall in love with it.
Well, I finally found the right one for me. My mom's friend is selling her's after driving it around Wichita for the last 19 years. This thing was owned and garage kept it's whole life by a nice, older lady who never abused it and maintained it religiously via the dealership, and the Jeep comes with a stack of service receipts as thick as pea soup. That's the only way I would buy any vehicle with 244,000 miles on the odometer...
And I'm buying it "site unseen," i.e. I haven't even seen the thing! I'm just trusting my mom when she tells me that it's an absolute gem and in impecable condition. And the pictures they sent me collaborate this! It looks so clean.
From judging by the pics alone (only info I have!) it's an automatic, 4x4, sport, and green (I love the green!). Very standard stuff. I've been doing some research and the '97 model was a very good year! This was the first year of the slick redesign and second year of the improved engine, but it was before they started putting subpare engine heads and rear ends in the two years before the Cherokee was killed off. It also likely has a very desirable Christler 8.25" 29-spline rear differential. Awesome!
I'm going to have to deside if I want to use it as a daily driver instead of my truck, or if I want to put some big tires under it and take it to Colorado... I'm thinking the later! But first things first, it's very high millage so I'll have to see what needs fixing and how reliable the motor is.
The previous owners: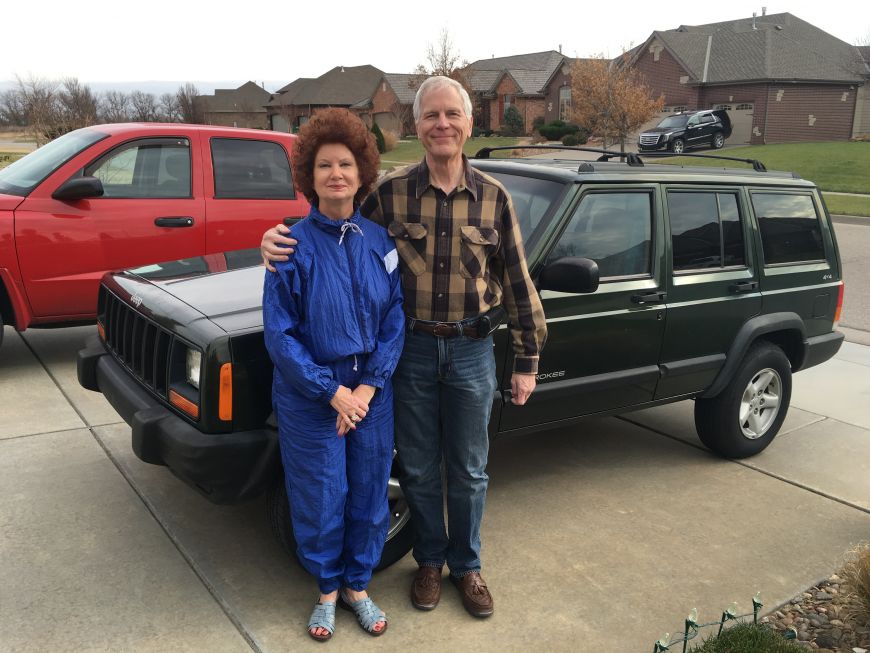 Look at that fat stack of receipts...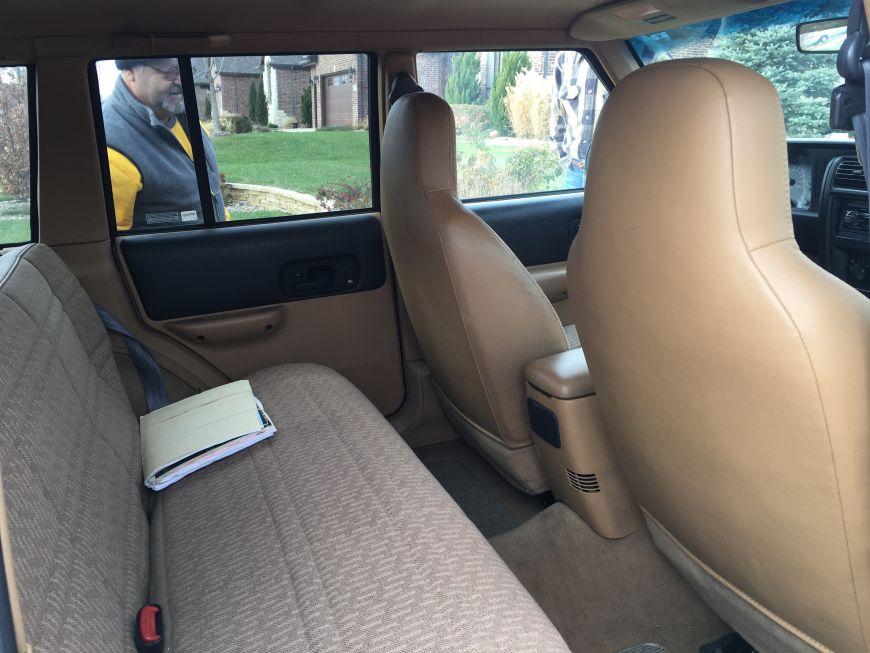 I'm picking it up this weekend and driving it back to Lawrence. Yay!!