How to rapidly build html5 web applications
This article is an abridged version of the presentation I gave at the Texas Advanced Computing Center, which was the motivation for creating a web app in the first place–one that went on to become suitpicker.com.
The App
SuitPicker

Design men's suits by choosing the color/pattern for the coat, shirt, tie, etc.
Use HTML5 canvases
Use all JavaScript and no server-side programming
OOP design for easy extendability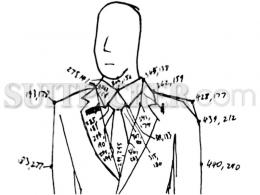 The Planning
Make a prototype
Determine class structure
Use a JS framework/toolkit for OOP?
The Implementation
SuitPicker class creates the Suit.
The Suit class creates the Articles of clothing (i.e. shirts, ties, etc)
Can have multiple SuitPicker objects for comparing different suit designs
Can easy add new suit types in the future:

Two piece or three piece suits
Single breasted or double breasted
Tie, no tie; skinny, wide; man, woman; etc.