This Old Three-Wheeler: Honda ATC90 Project, part 2
This is part two of This Old Three-Wheeler. For part 1, go here: http://dannix.net/node/67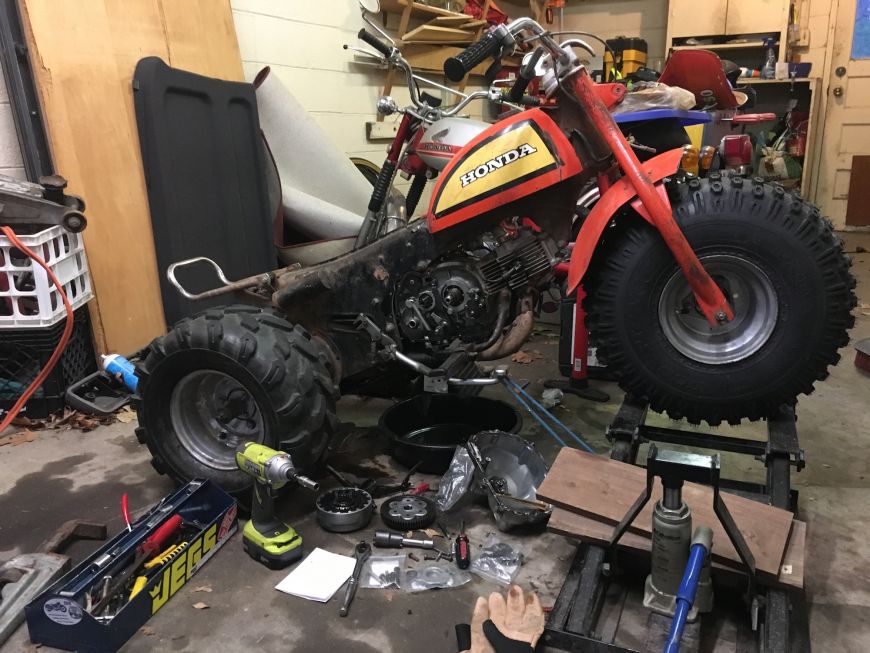 So from that photo you can see that I had the right engine case off, the clutch removed, and the flywheel removed. All of this was just to get to the gear selector shaft which was totally stripped as you can see from this photo: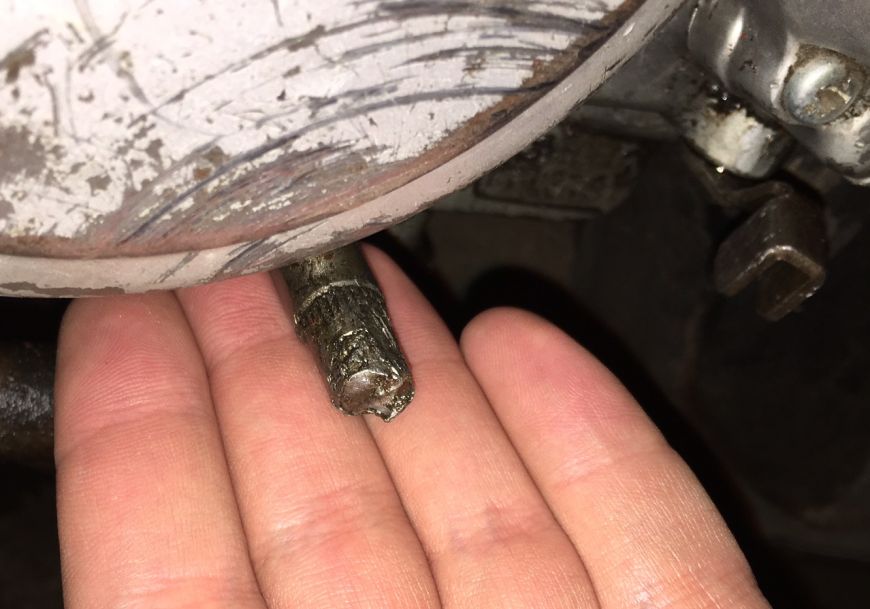 I tried to drill a whole through it and the shift lever as well and use a screw or bolt to hold them. But I used a cheap sheet metal screw that didn't work all that well and it become very wiggly very fast and then just broke off. So I had to buy a new gear selector shaft and shift lever. I found a used shaft on ebay and a new aftermarket gear selector from Amazon.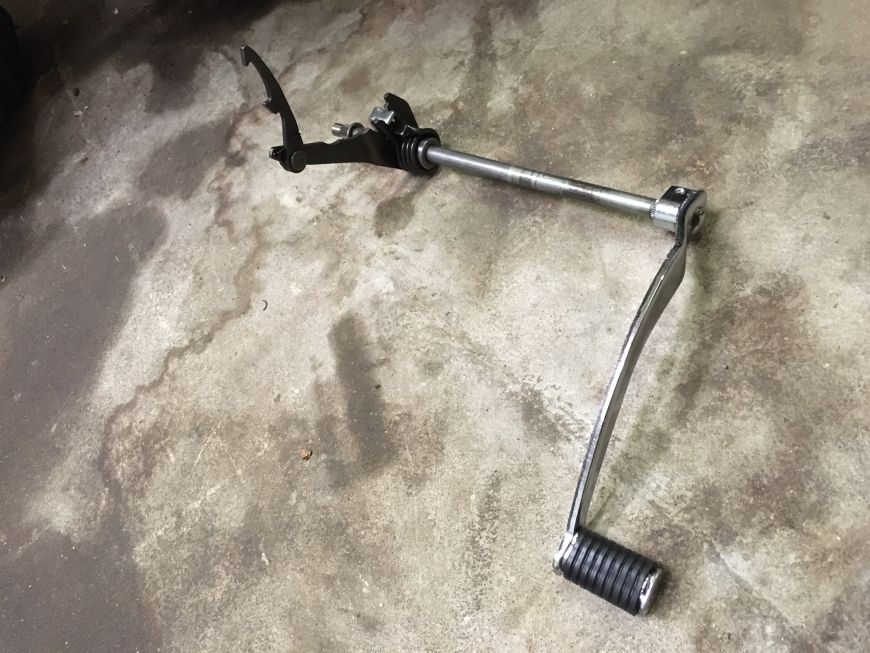 Getting the clutch off clutch wasn't too terribly difficult, but the job requires special tools. I bought a 24mm clutch removal tool from Amazon and I made a clutch basket holder with a piece of steel.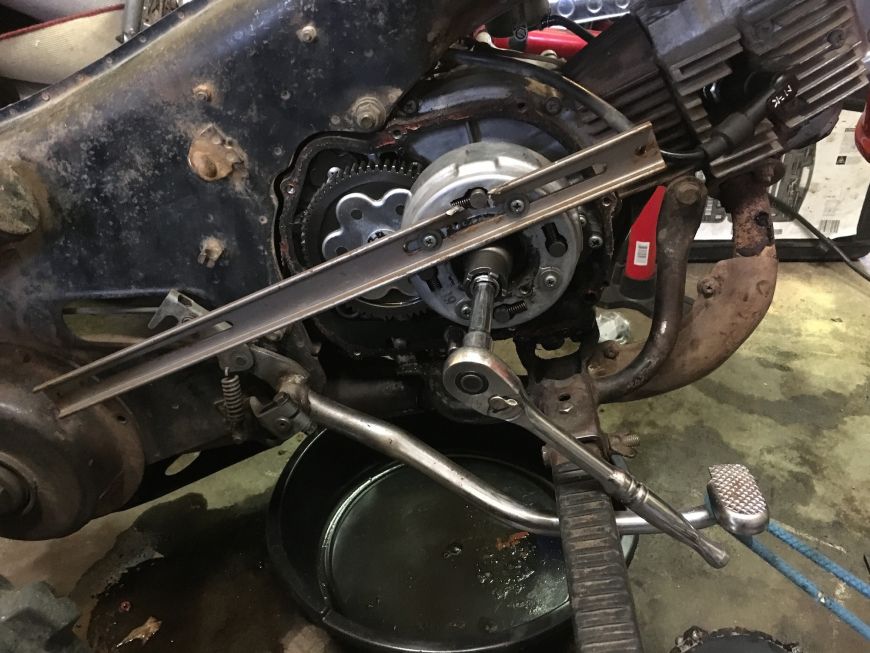 After removing the clutch and the flywheel, all I had to do was pull out the old shaft, put in the new one and, vioala!
While I had it up on a motorcycle lift, I thought I'd work on the other side of the engine too. The pull starter recoil spring was breaking and needed to be replaced. The problem with it was that the tab at the end that's suppose to grab onto the piece that the pull starter string wraps around was getting bent and breaking off of it.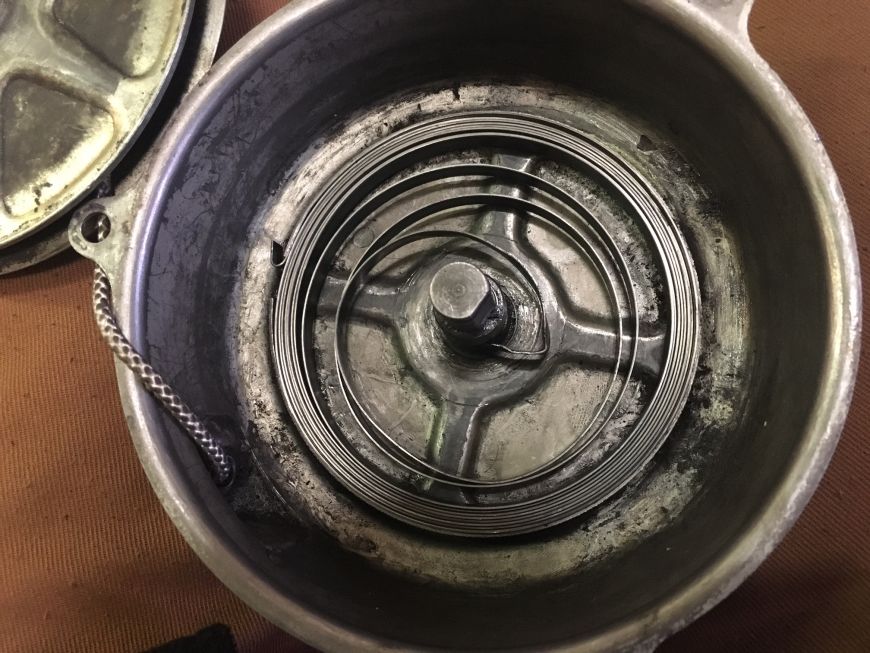 Replacing the spring was a nightmare. I didn't get any pics because I was busy cursing at it.
But I eventually got it in there and put back together. When I went to bolt it back to the engine, I used one of the bolts for the chain guard on accident (same diameter but different thread count) and when I tried to force it in with my impact driver it broke then head off. F&@k!
Fortunately there was some extra aluminum right next to the original hole for that I was able to drill into. But instead of waiting till the next day to go to the store and buy a tap, I made my own! I found the bolt I wanted to use in my bag of spares, and cut it into a self-tapping bolt.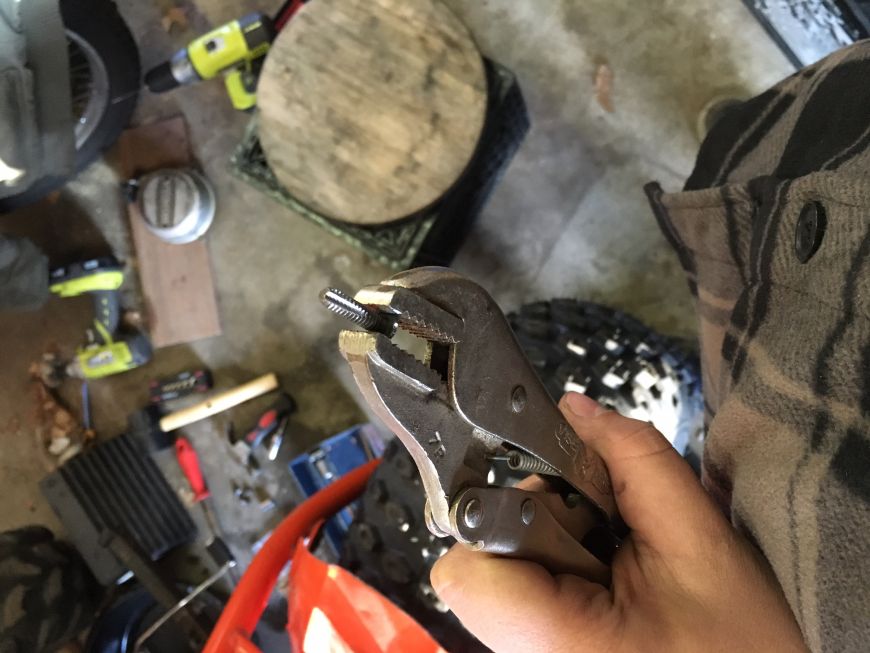 It worked nicely. I can now add that to my collection of mechanic tricks.
Next, I made a seat for it. Check out my article How To (Not) Make a DIY Motorcycle/ATV Seat to see how I made it. 
Finally I could ride it! Time to get muddy...
So, I'm done! Except for the brakes.. and the headlight.. and several other things I'm forgetting I'm sure...
UNLESS.. I decide to chop it up into a fat-tire mini bike!