Whelp, I found her, my dream bike: Honda CL200 Scrambler
For as long as I can remember, I've had my eyes peeled for a sweet old motorcycle. Not a Harley, not a crotchrocket, just a nice, standard motorcycle. And from the 60s or 70s. Well, I think I finally found her: a 1974 Honda CL200 Scrambler. Turns out it's a rare bird–it's the much less popular, "scrambler" twin to the CB200. 1974 was actually the only year they made them! It features high pipes for better off-road clearance, the moto-style bars, and off-road styling cues. I dig it!
Here's how it looked on the lot I found it on: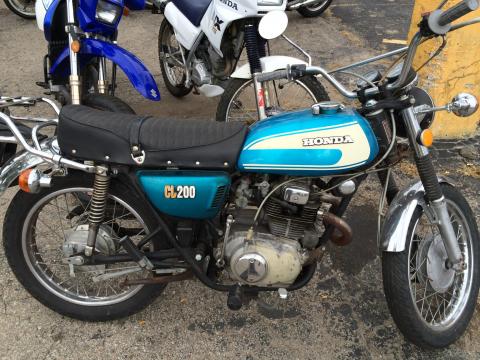 It was running pretty well but there where obvious problems. The rubber boot from the stock air filters was deteriorating and falling apart. The solution was to put pod filters on. That requires re-tuning and re-jetting the carbs.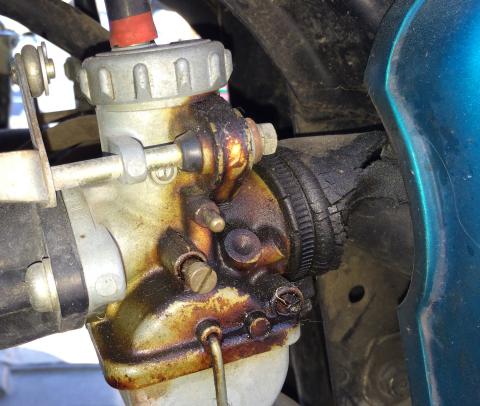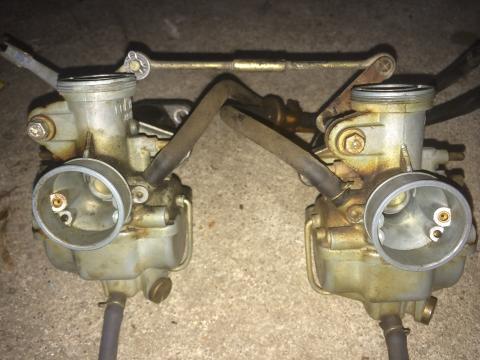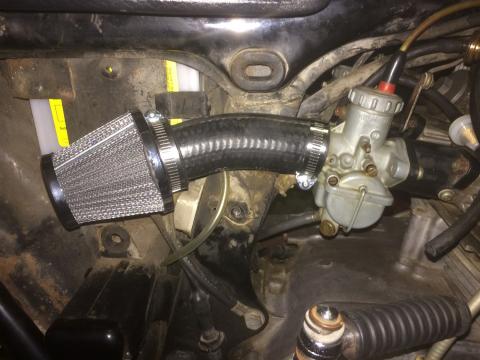 Then there was a bit of rust in the tank that was fouling the petcock, so the tank had to be cleaned with Kreem and the petcock cleared out.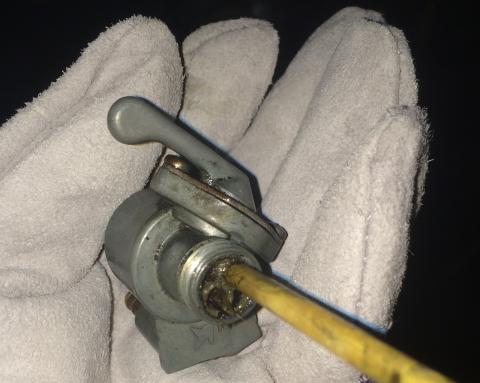 The engine uses a centrifuge oil filter, that needs cleaning every 10k miles or so, and it was probably never done. They're a bitch to remove. The trick to getting it open is to insert a M8x1.25 bolt into the threaded hole in the center and begin torquing, which will pull it out of the engine. With this bit of knowledge, it's easy, but without it...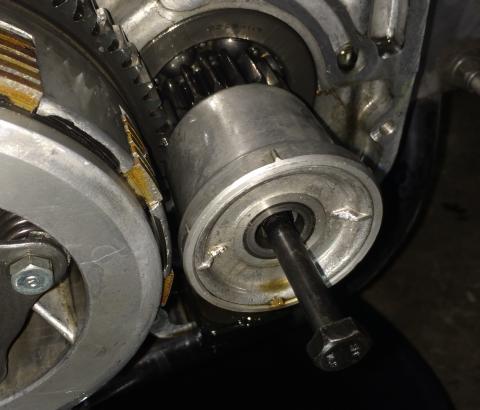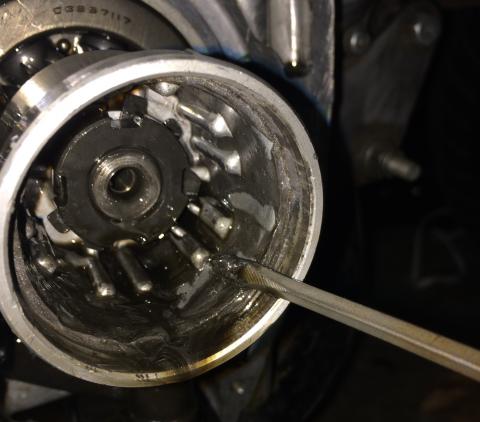 Not pictured is:
adjusting the tappets
checked the compression
replace an engine cover gasket that was leaking oil
and replace the broken blinker relay
After some polishing and waxing, I got her in fine running form.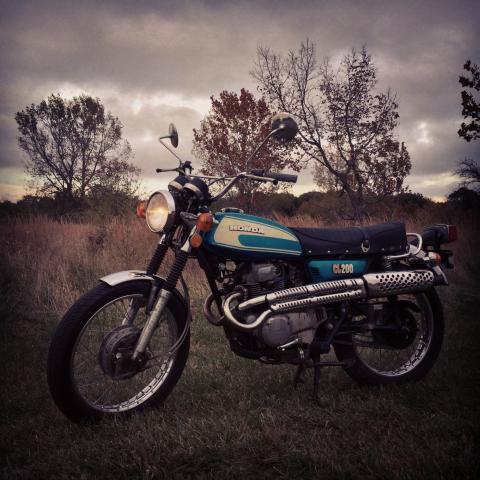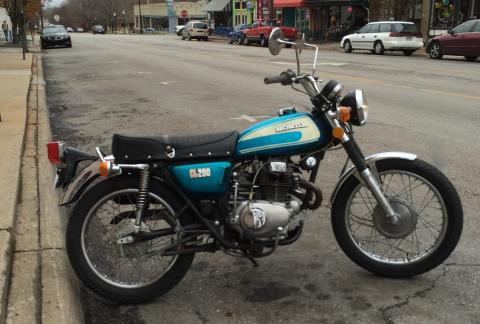 Stay tuned for the next stage: modifications.