New project! A 1978 Honda CB750
Just picked up this awesome bike! A 1978 Honda CB750. And a box of parts to go with it.
The engine has good compression and the carbs where all fixed up by the previous owner, but nearly everything else will need to be worked over. And I mean everything. It's pretty ratty and very very far from ridable at this point.
But at least it looks good in the back of my truck!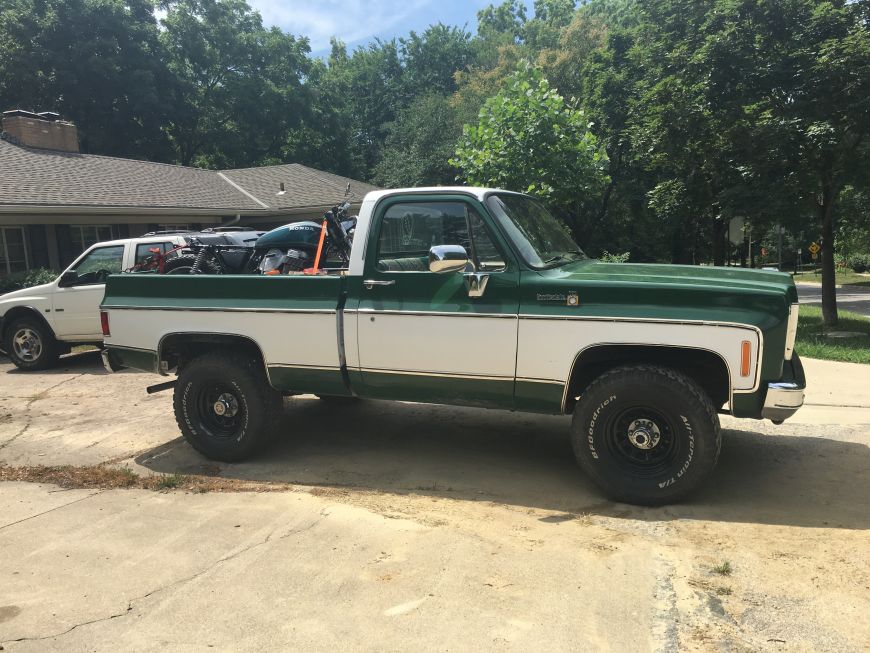 I plan on doing a resto-mod/cafe/brat/tracker thing. You'll see... But I won't be able to dive head first into this build for a month or so, although I don't think I can keep myself from tinkering at least a bit on the 750.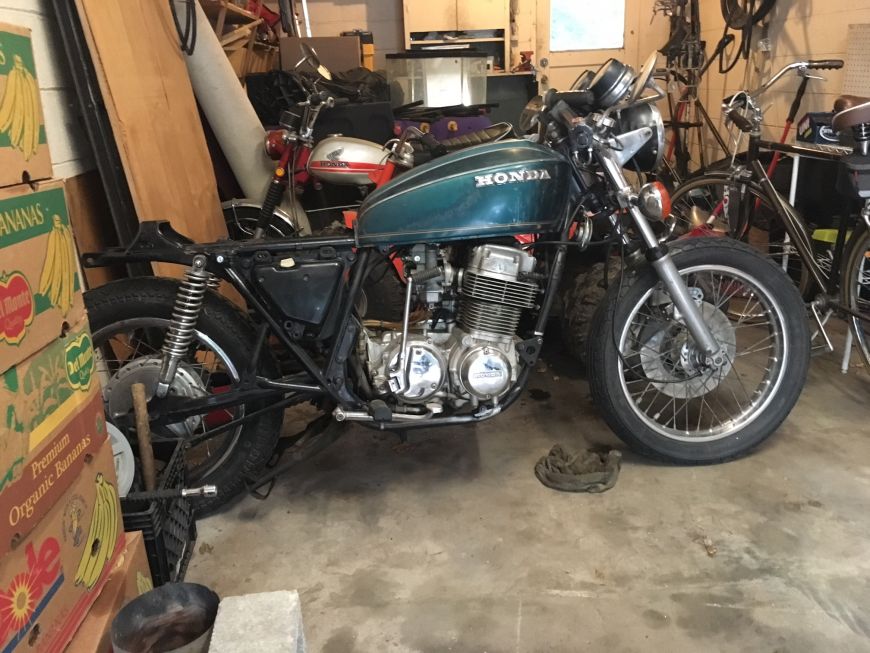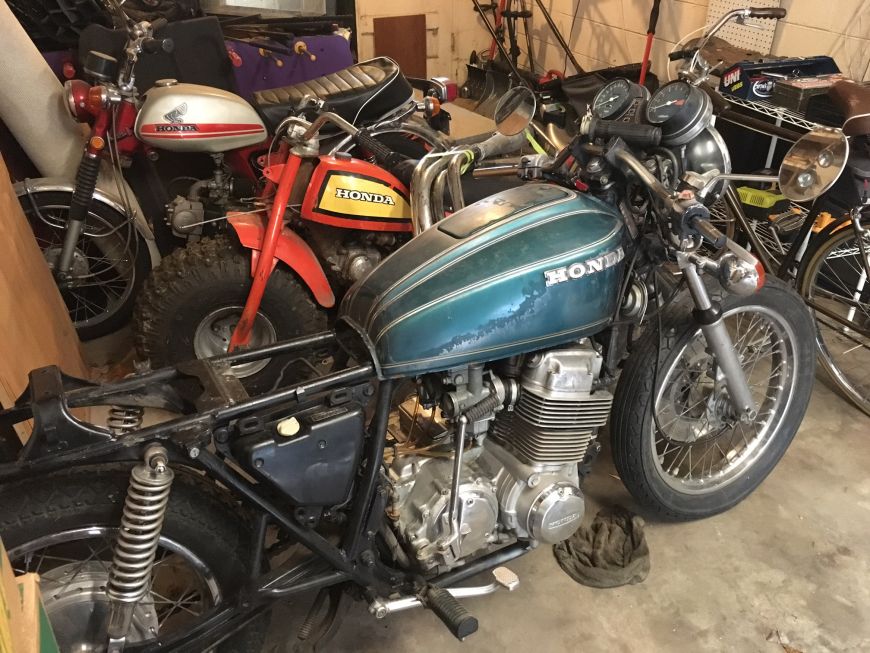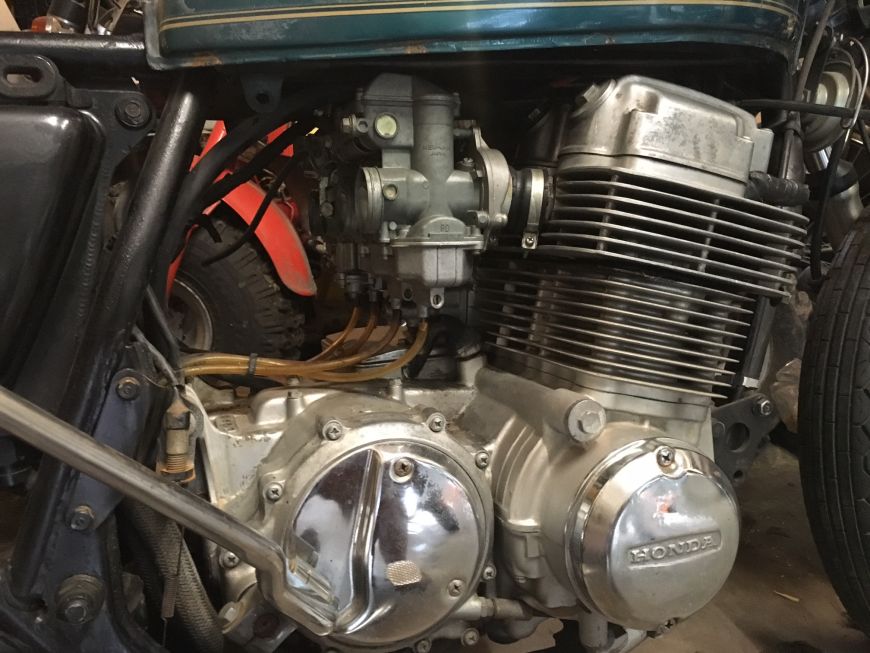 The oil filter bold was stuck. Apparently, a rite of passage for all SOHC CB750 owners is to deal with an oil filter bolt that's siezed up. It's soft and was quickly rounded. With the exhaust off I had plenty of room, so I used an angle grinder to grind two flat spots that a pair of vice grip plyers could grab well. It worked but the bolt is ruined. Thankfully I was able to find one on Amazon for around $10.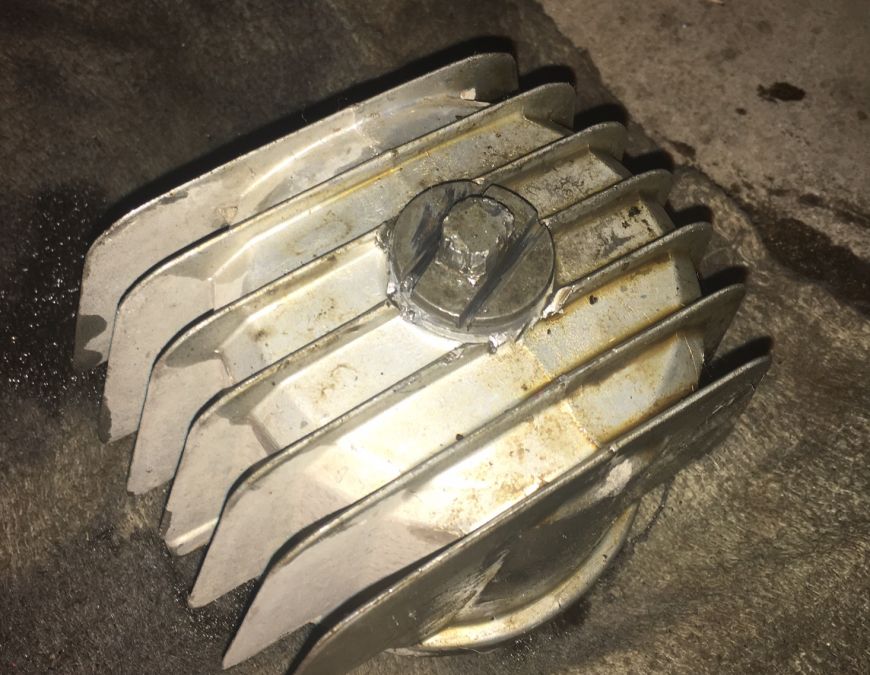 Apon closer look at the supplied mufflers, two them have a different flange than the other two.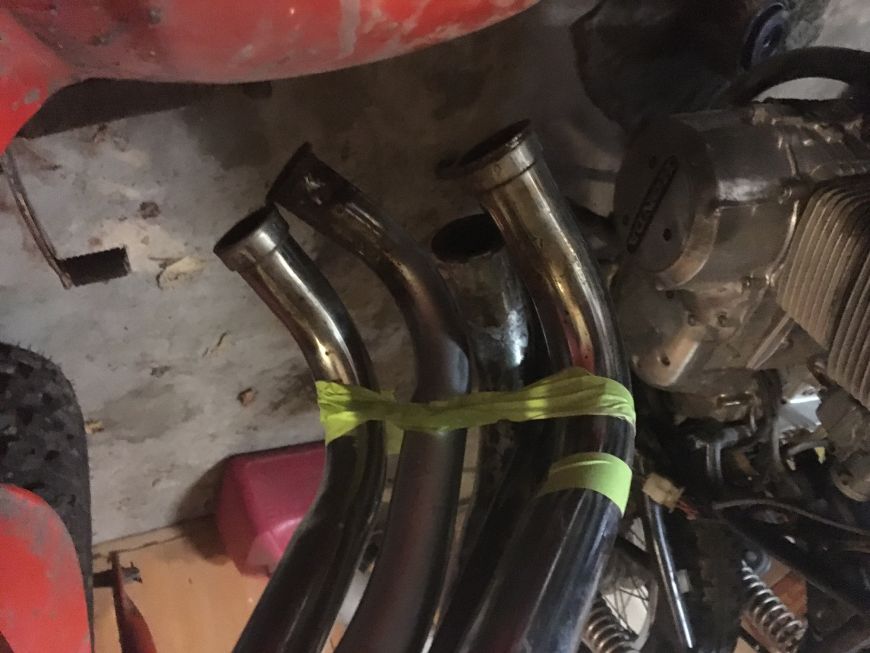 This bike is going to be a real piece of work...